As I said the other day, we bought our first house! It's perfect for our family, and we look forward to staying put for a long time.
We're pretty excited but it means my reading time is just about disappearing. I'm also trying to balance my reading with my other hobbies: my photography, my writing, and my cooking. Therefore, in February, I plan on reading a lot less. I'll be reading to keep my sanity, but I'll also be cleaning, painting, and moving to my house of dreams.
Fiction and Nonfiction Reviews
In January, I read (or finished reading) the following book:
What the World Eats by Peter Menzel (150 pages; nonfiction/coffee table book)
Pilgrim's Progress by John Bunyan (305 pages; fiction)
The Book that Changed My Life by Roxanne J. Coady and Joy Johannesson (180 pages; nonfiction/essays)
Divine Songs by Isaac Watts (110 pages; children's poetry)
Fictions by Jorge Luis Borges (160 pages; fiction/short stories; began in Spanish, finished in English)
Johnny Tremain by Esther Forbes (330 pages; children's fiction)
My Brother Sam is Dead by James Lincoln Collier and Christopher Collier (240 pages; children's fiction)
Fundamentals of Photography by Tom Ang (330 pages; nonfiction/reference)
The Silmarillion by J.R.R. Tolkein (400 pages; fiction) I have read this over the past six months.
Material World by Peter Menzel (150 pages; nonfiction/coffee table book)
Flatland by Edwin A. Abbott (120 pages; fiction)
Hunger: An Unnatural History by Sharman Apt Russell (270 pages; nonfiction)
Children's Projects
Here are the picture books I review in January.
The list includes 7 books by Caldecott winner David Wiesner. I also read some other children's literature, as noted in the review list above. For my Seth Lerer's Children's Literature: Reader's History project, I specifically reviewed a few books, both old classics and related modern books. See below for details.
Challenge Updates
In January, I concentrated on a number of challenges. Ironically, few of them are my ongoing perpetual challenges (such as Pulitzer and Nobel Prize reading).
February Reading Journal: Books in Progress
February may be a slow month for reviewing on Rebecca Reads. I have the two unreviewed books mentioned above that I need to post about, but I'm also reading a number of rather long books. (I could join the Chunkster Challenge with just this month's reading!) Because my reading time is limited right now, I may not finish many books this month. Here is my current progress as of today.
The Complete Fairy Tales of the Brothers Grimm (460 read of 630 pages; fiction/short stories). I am really enjoying the fairy tales: so much so that I bought Hans Christian Andersen's complete stories as well. For my personal short story reading project.
Norton Introduction to Poetry (220 read of 500 pages; poetry/anthology). I began reading this for the anthology Bookworms Carnival. I obviously haven't finished it yet, although that carnival doesn't appear to have happened yet. I'm just going to read it at an enjoyable pace. For my personal poetry project (the prelude).
The Discoverers by Daniel Boorstin (120 read of 700 pages; nonfiction/history). This is the book I started last year and didn't finish. I'm past were I was when I quit last time! For the 9 for 09 challenge ("Long").
Mary Poppins by P.L. Travers (60 read of 220 pages; children's fiction). I'm reading this aloud to my son as he plays. I love the movie, and so far, it's odd in comparison. For the Dewey's Books Challenge.
The Art of Simple Food by Alice Waters (90 read of 350 pages; nonfiction/reference). For the Well-Seasoned Reader Challenge. With my move, I may not finish all of my books this quarter! This is the first, and I've not made much progress.
Christ and the New Covenant by Jeffrey R. Holland (265 read of 350 pages; nonfiction/spiritual). I am reading this aloud with my husband and making slow progress, especially with our move.
Children's Literature by Seth Lerer (150 read of 335 pages; nonfiction). This is a text book I'm reading for my children's literature project; I may reread a chapter or two this month.
How to Read and Why by Harold Bloom (60 read of 280 pages; nonfiction). This is the textbook for my How to Read and Why project. I'm not really paying much attention to Bloom anymore, although I'm still following the reading list. Next up, Golgol's Wife and Other Stories by Tomasso Landolfi in February.
TBR Additions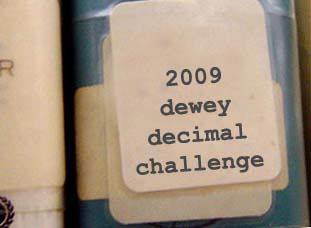 For next year's Dewey Decimal Challenge, here are some generalities (000s) books that caught my eye as I browsed the stacks and read your reviews. (See how I'm planning ahead?!)
A History of Reading by Alberto Manguel (300 pages; nonfiction)
Rereadings by Anne Fadiman (270 pages; nonfiction)
The Well-Educated Mind by S. Wise Bauer (400 pages; nonfiction)
The New Lifetime Reading Plan by Clifton Fadiman (350 pages; nonfiction)
The Library at Night by Alberto Manguel (350 pages; nonfiction)
Book by Book by Michael Dirda (200 pages; nonfiction)
As I read about material wealth and world hunger for the World Citizen Challenge, I came across a number of other books about the subjects that I'd like to read (or reread). They don't all fit into the World Citizen Challenge categories and I may not read them for the challenge this year; I'm just interested in reading them in the future based on what I've read this month.
World Hunger : 12 myths by Frances Moore Lappe
The End of Poverty: Economic Possibilities for Our Time by Jeffrey Sachs
Modernity at Large: Cultural Dimensions of Globalization by Arjun Appadurai
Planet of Slums by Mike Davis
The Wretched of the Earth by Frantz Fanon
Not On Our Watch: The Mission to End Genocide in Darfur and Beyond by Don Cheadle
The Translator: A Tribesman's Memoir of Darfur by Daoud Hari
Darfur: Twenty Years of War and Genocide in Sudan by Leora Kahn
What is the What by Dave Eggers
Mahatma Gandhi's autobiography (I read this years ago, but I'd be interested in rereading it)
Man's Search for Meaning by Viktor Frankl (I also read this years ago)
In the next month, I'm also going to track who wrote the reviews that got me to add books to my TBR list so I can link to them (you!).